Screpy is a web scraping tool that enables users to extract data from websites. It can be used for a variety of purposes, such as website monitoring, and Search engine optimization. Its an SEO tool that will help you see the ranking of your website, your site health, broken links, and more.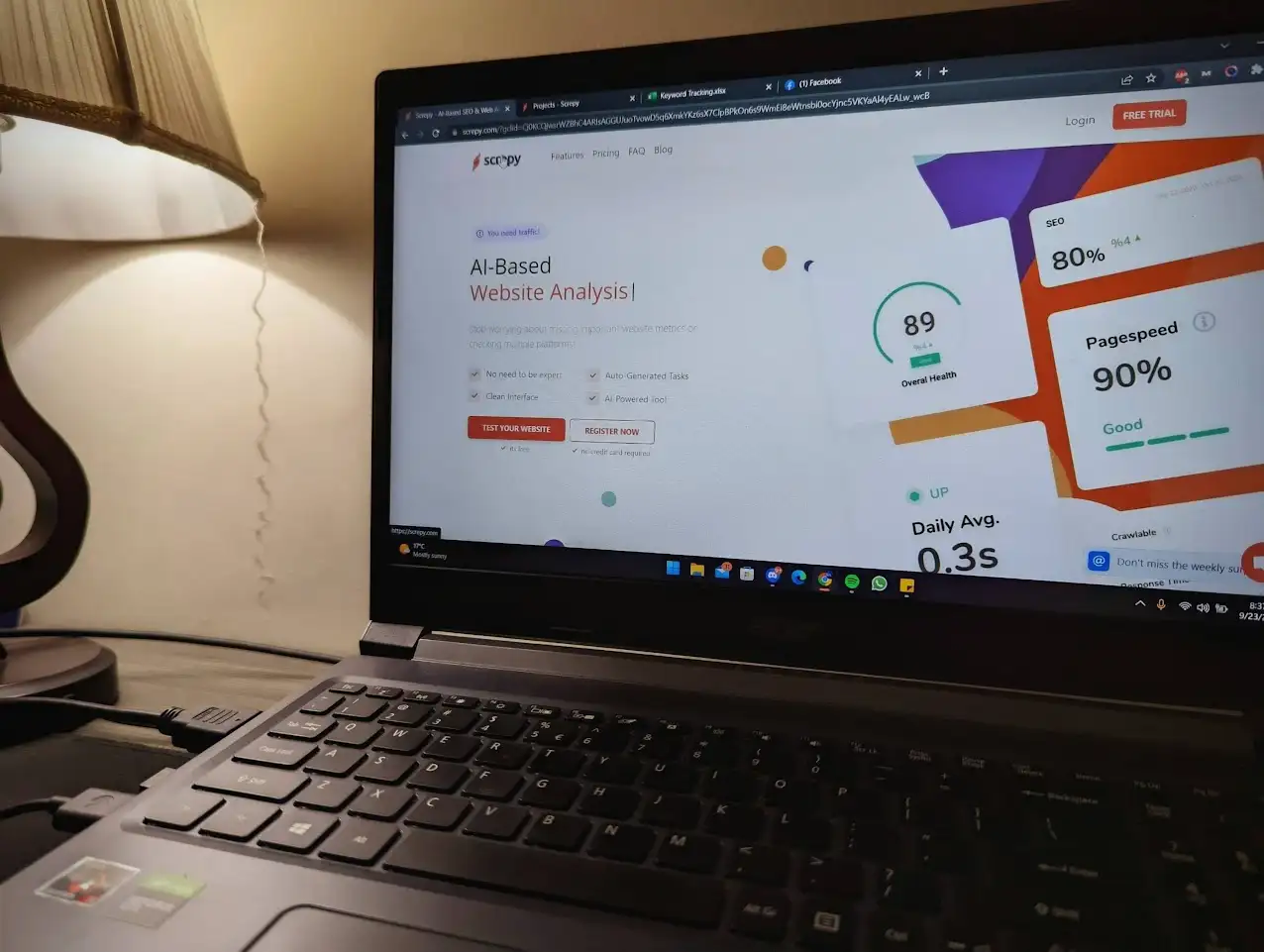 This is a great way to get feedback from your audience on a variety of topics. Screpy makes it easy to create and share polls or surveys with others, and you can see results in real-time.
Who is it Most Useful For?
Screpy is most useful for those who are looking to improve their website's SEO or want to analyze their website's traffic. It is most useful for website owners and operators who want to understand how visitors interact with their site, and for marketing and SEO professionals who want to track the performance of their campaigns.
The lite version allows users to track up to three websites and provides basic analytics, while the full version provides more in-depth analysis. It does this by providing a range of features that enable them to track their website's health, keyword rankings and other metrics.
This information can then be used to formulate an effective SEO strategy. Screpy also provides a monthly review of your website's progress, which can be very helpful in fine-tuning your SEO efforts.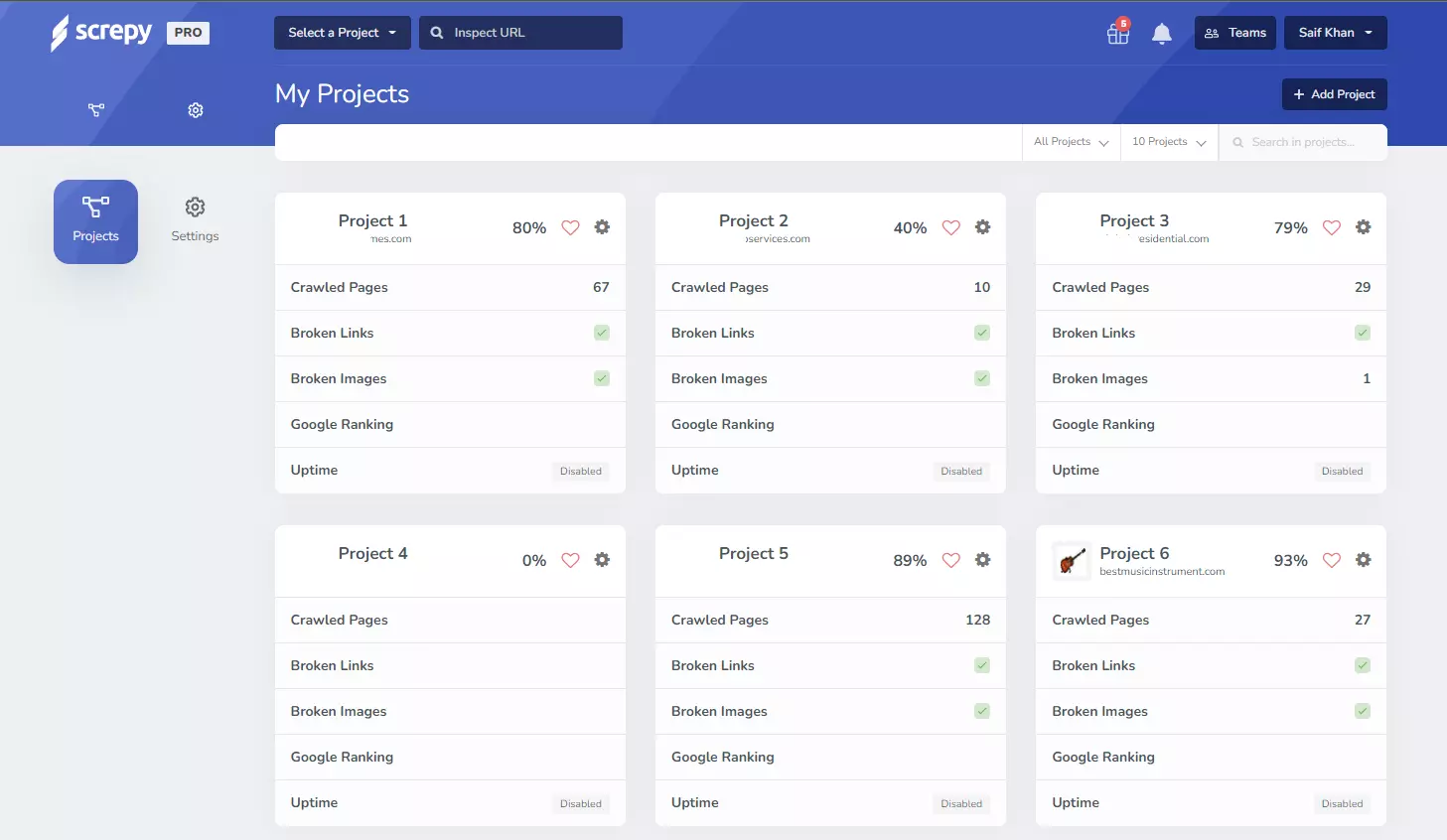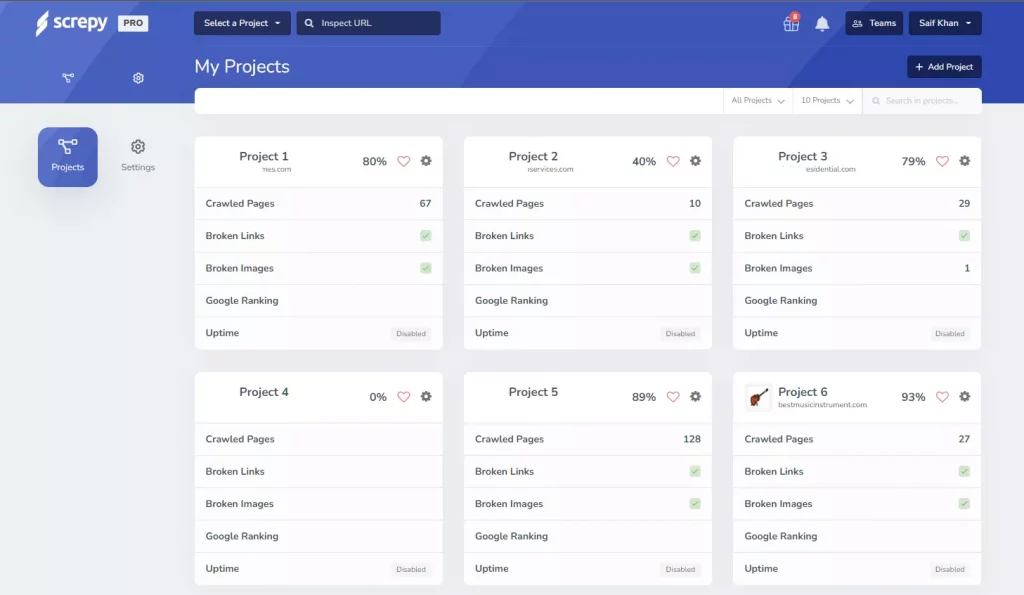 Should You Use Screpy? – The Pros and Cons
There are both pros and cons to using Screpy. On the plus side, it is a keyword research tool that offers a free trial and a subscription-based annual plan. Additionally, it has an API that allows you to test its services. Screpy is easy to use and interface is really friendly.
You can get Screpy Services in 3 packages,
Lite for 5$, Pro for 15$ and Advanced for 30$. You can also get it at 50% discount if you pay annually, which we think is a really good deal.
On the downside, the URL is time-consuming without a credit card, and there is no pricing information available. Plus, you can only get two months for free.
To sum up our Screpy review, we think it's a great SEO tool for beginners. It's easy to use and has a lot of features that can help improve your overall website ranking. We have been using it for a while and it made our life easier by letting us see an overview of our projects together in a page. Plus, the free trial is a great way to try out the tool before you commit to it. We highly recommend you to check out Screpy.